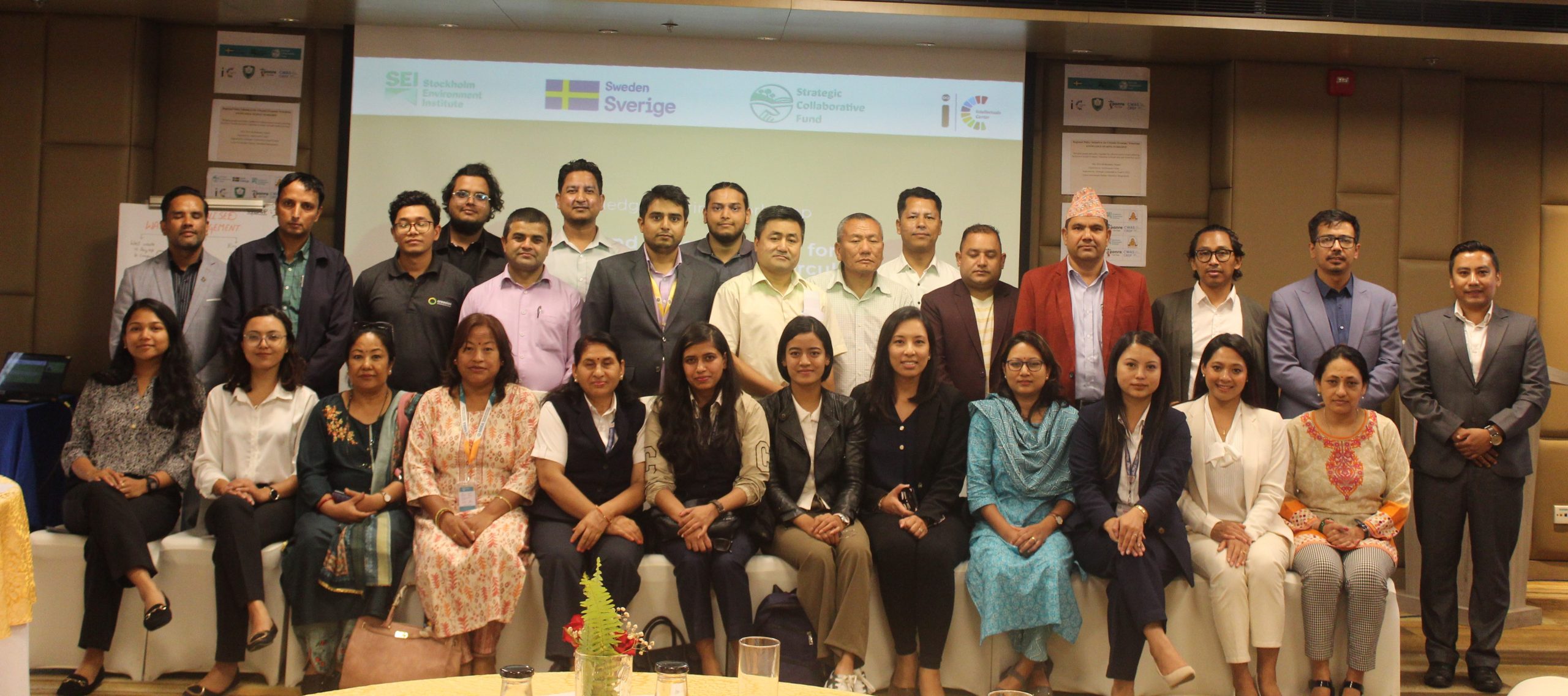 Posted on August 6, 2023
Intellectuals Center organized a Knowledge Sharing Workshop on Circular Economy transition that focuses on "Bringing People and Policy Together for Coherent Action Towards Achieving Inclusive Circular Economy Transition in South Asia and South East Asia." The program is a part of the Regional Policy Initiative on Circular Economy Transition supported by the Stockholm Environmental Institute – Strategic Collaborative Fund (SEI- SCF 2). The event, which took place at Kathmandu's Aloft Hotel on July 26, 2023, served as a platform that brought together prominent figures from various domains. These included officials from the Ministry of Urban Development and the Ministry of Forest and Environment, as well as representatives from Lalitpur Metropolitan City and Dhulikhel Municipality. Moreover, the attendees encompassed academicians, industry leaders, NGOs, INGOs, and grassroots waste handlers.
The workshop primarily focused on the efforts made by representative organizations in waste management and creating a circular economy in Nepal. Attendees enthusiastically participated in dialogues, accentuating the obstacles encountered during these pursuits, with a particular emphasis on the presence of policy discrepancies pertaining to environmental conservation.
During the event, Reena Bajracharya, the Regional Coordinator of the Intellectuals Center, extended a heartfelt welcome to all attendees. She provided insights into the Regional Policy Initiative for Circular Economy Transition and introduced partner countries involved, including India, Vietnam, and Bangladesh. Noteworthy was her emphasis on the vital contribution of women in the field of waste management.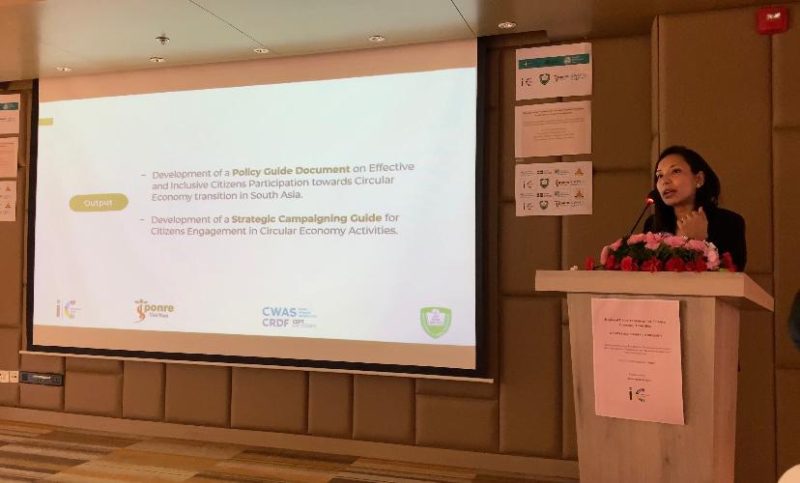 Several speaker presentations shed light on key aspects of waste management and circular economy strategies. Surendra Thapa Magar, the Chief Administrative Officer of Dhulikhel Municipality, shared the municipality's efforts and challenges in waste management, emphasizing the need for cooperation among all three levels of government and maximum public participation.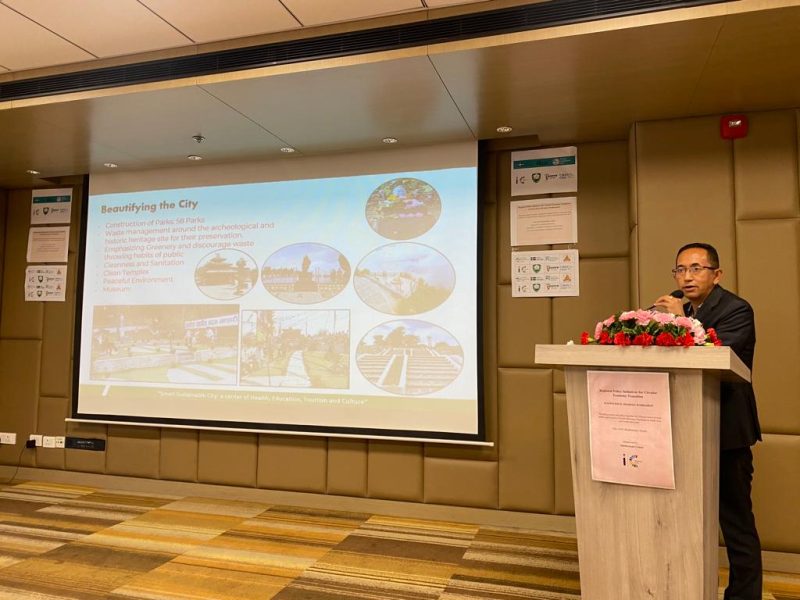 Samyog Dhakal, Program Associate at Intellectual Center, discussed the current state of waste management practices and policies, highlighting the lack of segregation at the source and the importance of developing proper Public-Private Partnership (PPP) models.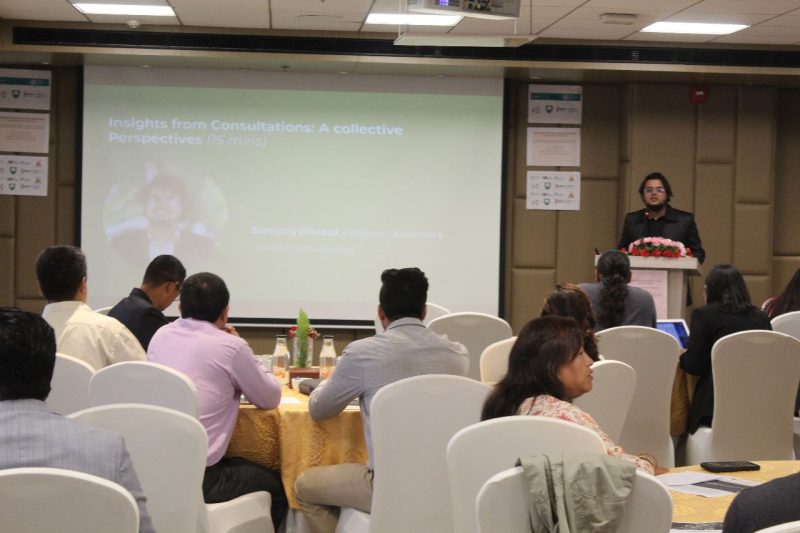 Lal Bahadur Pun, from KUSOM Policy Lab, urged stakeholders, including civil society, to engage in policy dialogue to overcome hurdles caused by policy gaps and unstable political conditions in Nepal. He emphasized the importance of translating public policy into actionable initiatives.
Purnima Bajracharya, Head of Exploration at UNDP Nepal, presented findings on the daily waste generation in Nepal, with a significant portion being plastic waste. She advocated for Public-Private Community Partnership to promote a circular economy and highlighted the crucial role of banking institutions.
Suman Dhun Shrestha, Regional Lead at Intellectual Center, introduced the preliminary versions of the policy guide and strategic campaigning guide. Emphasizing the significance of these documents in promoting circular economy practices within the region, Shrestha encouraged attendees to contribute their valuable insights and feedback.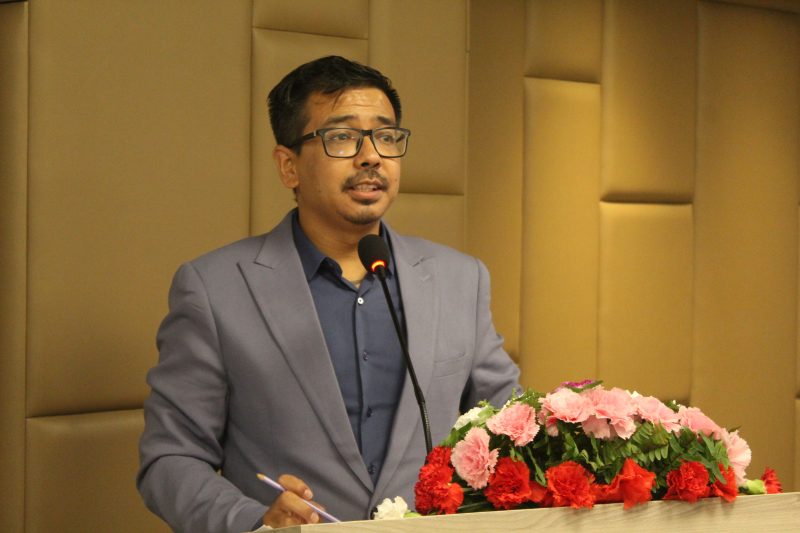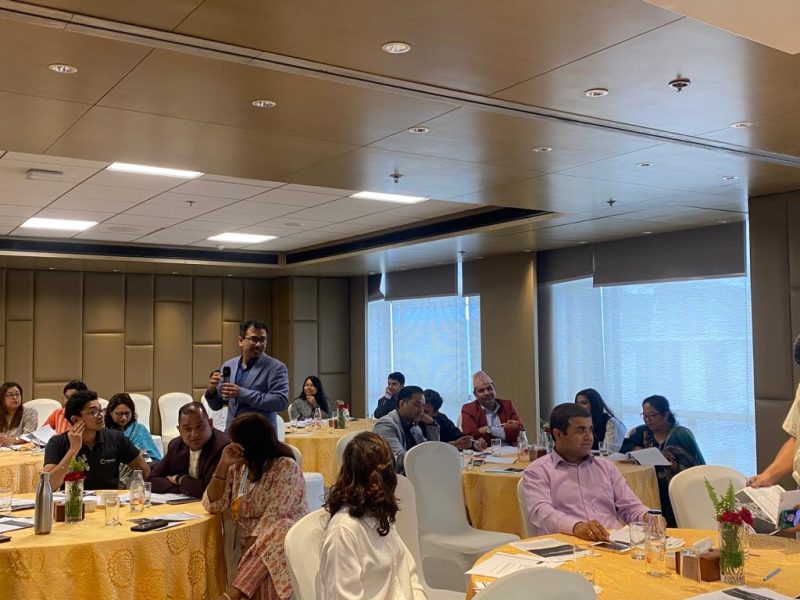 The workshop also included group discussions and presentations on various policy aspects related to citizen engagement, waste management, and circular economy. Participants stressed the need for proper waste segregation, strengthening regulatory mechanisms, encouraging women's participation, and developing sustainable awareness campaigns.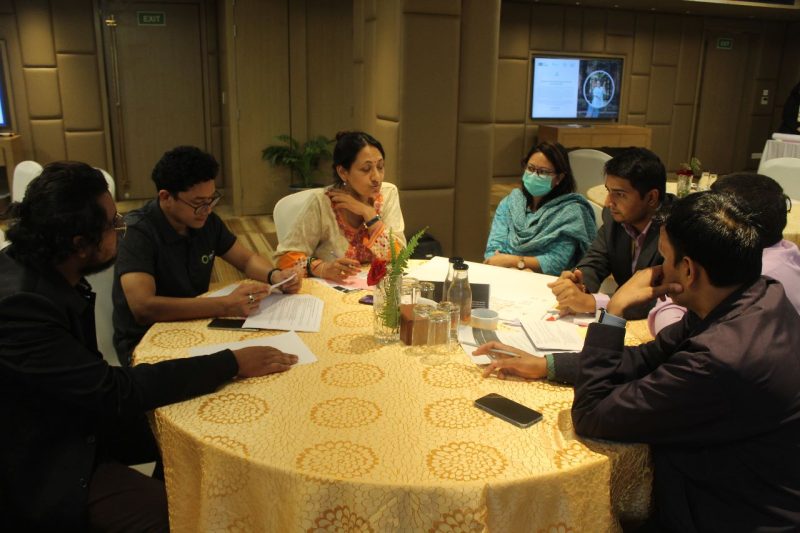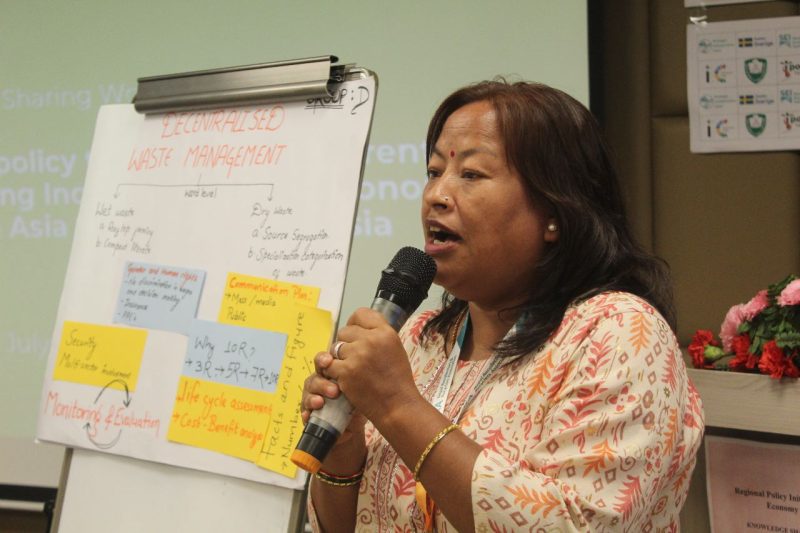 Key takeaways from the event emphasized the urgency of aggressive people participation, coordination between different levels of government, strong regulatory mechanisms, decentralization of waste management, and individual responsibility in reducing waste.
The Intellectuals Center successfully facilitated meaningful discussions and collaboration among stakeholders, highlighting the importance of collective action toward achieving an inclusive circular economy in South Asia.